Back-country in Tiien-Shan Mountains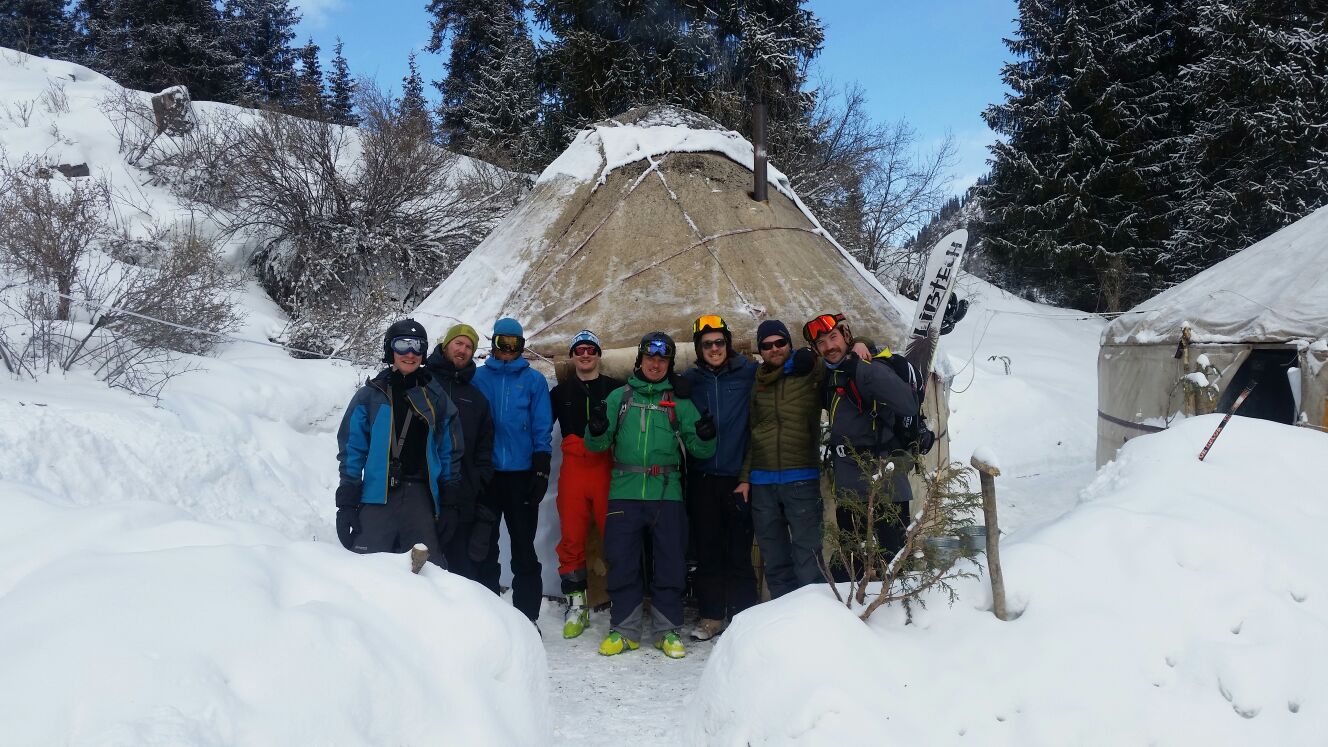 Location: Teskey mountain range, Karakol region
Best Season: December – March
Snow condition: Light powder snow
Overnights: Winter yurt camp
Requirements: trekking boots, weatherproof warm clothes, hat, sunscreen, own ski equipment, sleeping bag…
Remarks: Tents are available upon request.
Dear guest we are glad to invite you to our winter camp in Tien Shan Mountains. Ski touring in Kyrgyzstan is getting more and more popular each year, 94% territory of our country is mountains which create a lot of possibilities for skiing. One of the beast areas for backcountry skiing and snowboarding is Karakol, Karakol is located in the north part of Kyrgyzstan on the bottom of biggest mountain range in our country (Teskey Al-Too). The climate in our Karakol area is mild; it's not cold in winter and so hot in summer time. CBTKarakol is run winter yrt camp for the winter attractions and mostly for ski touring, backcountry skiing or snowboarding. Our yrt camp is located in the end of the Boz Uchuk valley on the 2500 meters elevation above sea level; this is perfect base for our guests. The yrt camp is located in the forest and close to the river that half frozen in winter. After 30-40 min ski walking you will see magnificent mountains with lots of wild slopes. Deep snow and beautiful mountains will make your day! Continental climate is one of the reasons of the stable snow in Boz Uchuk area, in November we have almost 40 centimeters of snow, the snow is light and dry. In winter time when the snowstorms come, we have around 1-1.5 meters of snow. The temperature in the area is value from – 3C during the day until – 15C during the night. By skiing in our area you will also met with our traditions and culture, CBT is develop local people in the area who make different services like transferring luggage with horses, Local cuisine and folklore music.
Our guests will stay in the yrta, that's traditional Kyrgyz style house that makes from wool and wood, each yrta is heated by oven from inside. Every guest must have his own sleeping bag and mat. The sleeping bag must be very warm (for winter). Every tourist should have skins for the skis, snowboarders must have snow shoes.
The trips are combined with: Backountry skiing in Boz Uchuk area 5-6 days. Ski resorts of Karakol-Bishkek, horse riding trips, hot springs tours and traditional folklore music show.
Backcountry skiing is an inherently dangerous activity that requires experience and knowledge to travel safely. Any of the routes on this site may be dangerous depending on conditions. You are responsible for your own safety in the backcounty—the team behind CBT Karakol disclaims any responsibility for any injury resulting from people travelling on routes described on this site.
Enjoy the best powder snow in the central Asia!